TESTIMONIALS & CRM PRICING PLANS
Our Real Estate Software Solution starts from as little as 25€ per month!
The CRM that offers the perfect pricing for any size agency or budget. 
Possibly the best Real Estate CRM for any size budget or agency, but don't just take our word for it..
Check out some great testimonials:
"We have been searching a long time for a CRM/CMS that suits our needs. Different systems are either too expensive, too limited or too difficult to work with. Alphashare managed to turn our dreams into a working system that frees up more time for us to spend on important things. The platform gets better every day thanks to the quick response and high skills of the team."
--------
Jeff Vanden Eynde - SOLSPAIN GROUP
"from just 25€/mth, Alphashare is super affordable - and it's easy to use!"
"After testing many real estate platforms, in our opinion Alphashare ticks all the boxes. It's a well-integrated, flexible, constantly evolving, cost effective and easy to learn platform. It provides as standard the essential features that other platforms charge for as premium. The Alphashare team really listen to users. For us it's the main real estate CRM on the market."
--------
Isa Almedag - NORTH CYPRUS INTERNATIONAL
"...probably the best value CRM system you will find in Spain!"
"So simple to use - no more wasted time, nor the need to be a technical guru ..."
"After seeing Alphashare advertise on Facebook we approached them for a meeting and received a very quick response. Stuart was very accommodating in visiting our office and the decision to use them for our CRM and website was an easy one. They are both efficient and accurate in any modifications requested and their CRM system is very intuitive. I would highly recommend them. They are also probably the best value CRM system you will find in Spain!"
--------
Colin - SPANISH BARS FOR SALE
"I have been with Alphashare for over 9 years. Over that time they have built two websites for me, which I am extremely happy with. They are always at the end of the phone if needed and are very professional. Alphashare itself offers a great platform to network with other agents, which is exceptionally good if you are just starting out and don't have many direct properties.  If you are established, it gives you greater coverage of properties within and outside your areas. The system is very easy to use. I would highly recommend any agent to join."
--------
Kim Catt - ORIHUELA COSTA PROPERTIES
Now you've seen some great testimonials, I guess you might be wondering what it costs? Well… far less than you were probably thinking.
Real Estate CRM System
Premium CRM Real Estate Software. The all-in-one management solution!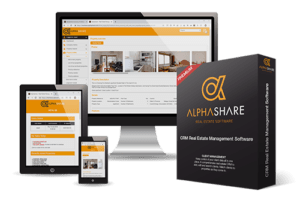 Portals & Feeds
Import property feeds from anywhere, or send your own to property portals and partners.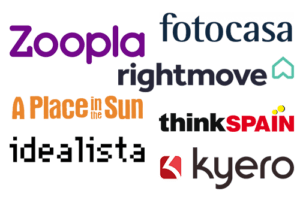 Agency Networking
Build your own exclusive network (locally or nationwide). Partner with as many members as you like.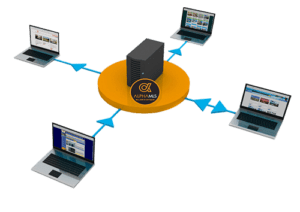 Web Development
From ready-to-go to fully bespoke solutions, we reflect your brand to the world!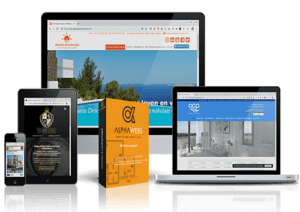 CRM PRICING PLANS
No fixed contract. Cancel anytime.
All premium features come included as standard.
BRONZE
1 User
€90/quarter
or €300/year
XML Feed Interface
1+1 Import/Export Feeds
SILVER
up to 4 Users
€180/quarter
or €600/year
XML Feed Interface
5+5 Import/Export Feeds
GOLD
up to 8 Users
€270/quarter
or €900/year
XML Feed Interface
10+10 Import/Export Feeds
PLATINUM
up to 12 Users
€360/quarter
or €1,200/year
XML Feed Interface
15+15 Import/Export Feeds
FREE TRIAL, FREE SET UP – GET IN TOUCH TODAY!